An important motto of the Rodebachmühle is, in addition to cultivated food and convivial celebrations, "GEKONNT TAGEN".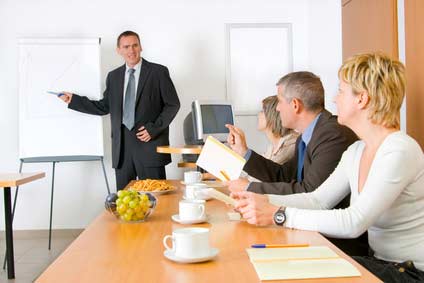 State-of-the-art seminar technology in-house:
overhead

flip chart

Magneto-planning boards

Television and video set
No fees are charged for conference rooms and technical equipment when seminar participants stay overnight.
Four well-equipped seminar rooms for podium lessons
and group work including seminar technology are available:
 
Small salon 10 people

Seminar room I 25 persons

Seminar room II 15 people

Granary 40 people
Our conference and seminar package includes:
Overnight stay in single/double room
rich breakfast buffet
Lunch (3-course menu), choice of 2 – 3 dishes
Dinner (1 course)
Choice between a hot and a cold dish
1st coffee break (as 2nd breakfast)
1 cup of coffee, tea or a soft drink
2nd coffee break (in the afternoon)
1 cup of coffee, cake or pastry
1 seminar drink daily
All meals are taken in the hotel restaurant "TENNE". Our rustic beer cellar "MÜHLENSCHWEMME" is available for the evening.
references
Conferences of the Thuringian State Government
Microsoft training courses for MCP, MCSI, MCA
Seminars of the Thüringische Landkreistag
Seminars of pharmaceutical companies and insurance companies
Conferences of different industrial sectors, e.g. IG Metall, Telekom, Baustoffring, Rheinland-Versicherung etc.
Starting point for agricultural and forestry experts of the European Union
popular hotel for hunters and guests interested in hunting